Ref#: D1682
Date published: 30-Nov-2016
Our mission.
As the world's number 1 job site, our mission is to help people get jobs. We need talented, passionate people working together to make this happen. We are looking to grow our teams with people who share our energy and enthusiasm for creating the best experience for job seekers.
The team.
We are a rapidly growing and focused product team building the most popular job site on the planet. Every month, over 200 million people count on us to help them find jobs, make it easy to apply, research companies, and connect qualified candidates to their job openings. With product teams in Seattle, San Francisco, Austin, Tokyo, and Hyderabad, we are improving people's lives all around the world, one job at a time.
Your job.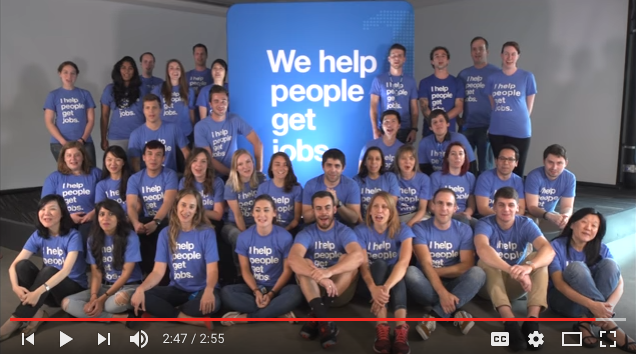 We are looking for someone who has experience with web projects or tech products, loves to crunch numbers, and has comprehensive knowledge of the Benelux market. You will act as the subject matter expert for all products as they relate to the Netherlands and Belgium. Share our commitment to deliver the best job search engine in the region! This is a great opportunity to take ownership, develop skills across marketing, product, QA and business working on the Dutch and Belgian Indeed sites.
Responsibilities:
Provide expert guidance on product portfolio in Belgium and the Netherlands

Research, identify and address localization needs for the Belgian and Dutch product

Oversee compliance and quality control measures for job postings in Belgium and the Netherlands

Manage data cleanse and quality for job seeker listings in the Benelux

Support search engine marketing (SEM) and search engine optimization (SEO) campaigns

Analyze and monitor key user metrics to improve our products and marketing efforts, specific to the Benelux talent market

Answer web-based inquiries from publishers, partners, users and customers

Identify opportunities for improvements for the user base in the Benelux and provide evidence-backed proposals to implement them

As needed, support the Legal Team in resolving and mitigating legal matters in the Benelux market

Localize the website and support English to Dutch and/or Flemish translations

Leverage proprietary software and systems to analyze data and monitor site performance

Apply subject matter expertise to evaluate relevant market material

Provide expert knowledge to guide sales and marketing strategies

Collaborate with cross functional stakeholders to define new and enhanced products for the Benelux market
About you.
Bachelor's degree in Business, Economics or a closely related analytical field
Master's degree in Business, Economics or a closely related analytical field, preferred
2+ years of work experience preferred
Expert fluency of Dutch and/or Flemish is a requirement
In-depth experience working and/or living in the Benelux
Native fluency in European culture
Excited about web and mobile technology
Expert written and verbal communication skills in Dutch or Flemish and English
Strong quantitative and analytical skills to recognize patterns and issues specific to the Benelux market
Passion for digging into a problem and providing simple solutions
Proven multi-tasker who can work independently and across functional teams
Detail-oriented and extremely organized
Web analytics, tech product, Excel and SEM/SEO experience is a plus
Indeed is proud to be an equal opportunity employer, seeking to create a welcoming and diverse environment.
All qualified applicants will receive consideration for employment without regard to race, color, religion, gender, gender identity or expression, sexual orientation, national origin, genetics, disability, age, or veteran status.